This event has already occurred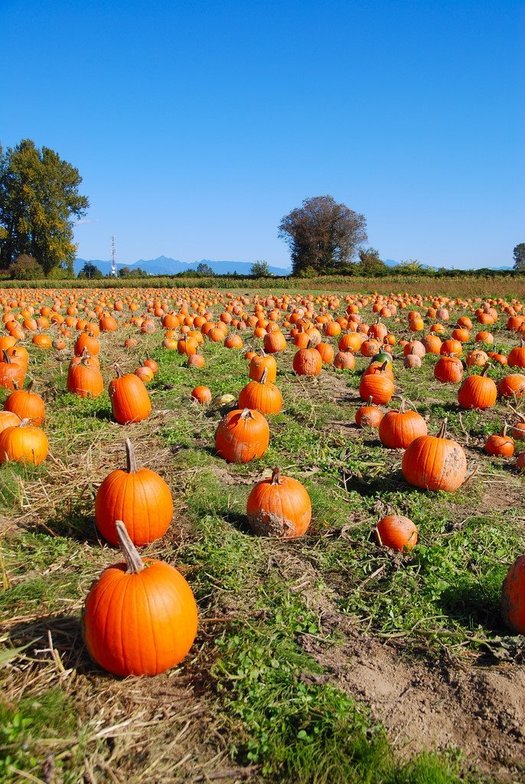 Save to your Calendar
Pumpkin Patch - here we come!
We will learn about pumpkins, take a hayride and choose our very own pummondpkin. (Please provide a labelled, reusable bag.) We will also have a chance to visit a corn maze, listen to some fall songs and choose an apple to eat from the farm.
We will leave school promptly at 9:30 am but please arrive at the regular 8:50 bell in order for us to take attendance and discuss the day ahead. We will return to school by 1:30pm. Dismissal will be at 3:05 as usual.
We will eat our lunch at the farm so please pack a labelled bagged lunch for your child that day (no lunch kits, Tupperware, thermos bottles etc.)We plan to go rain or shine so please dress your child appropriately in comfortable play clothes (no uniform) for the weather and for walking in muddy pumpkin fields – boots, pants, rain coats etc.
We will be able to take 4 parents with us on the bus along with our 2 educational assistants and teacher. If you wish to help supervise on the bus and on the field trip, please indicate below. (Supervising parents should not bring any siblings on the field trip please!) We will let you know if you are accompanying us on the bus. Five Parent Participation hours will be given to those parents on a first come first serve basis.
All parents/guardians who wish to accompany us and supervise their own child are welcome to meet us at the farm at 10:00 am. Adult admission is $10.00. Parents are more than welcome to purchase extra or larger pumpkins. (Bring your own bags and lunch!). If you intend to join us please send in your admission fee with your permission slip as the farm prefers groups to pay all at once. Student admission is free due to proceeds from our walkathon.