This event has already occurred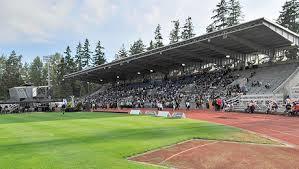 Save to your Calendar
The children will be travelling together to Swangard Stadium in Burnaby by rented bus. We will be leaving the school at approximately 9:30 a.m., as the first run begins at 10:45. As in the past few years, students will not be returning to the school by bus. Instead, parents have the responsibility of arranging to get their children home from the meet by either driving them home after their events or sending their child home with another designated adult. All students must be picked up from the stadium no later than 2:00 p.m.
The meet will go on rain or shine. The children should be prepared with rainwear and umbrellas, or sunscreen if necessary. They should also come prepared with healthy snacks, juice/water, and a packed lunch to eat at the stadium. Each school has been asked to provide a volunteer to stand along the route to guide and cheer the runners along and to act as a supervisor at an assigned checkpoint. Volunteer hours can be claimed for this assistance. Also needed are a couple of parents who can arrive at the stadium long before the team arrives to section off rows of seats for our team as well as another parent who can wash the team jerseys. More details can be provided to you by Mrs. Luongo. Your help will be very much appreciated.
As in years past, only a fixed number of students are permitted to run in the competitive race for their grade. We will be using information from morning practices and from the St. Mary's mini-meet to determine which students will be participating in the competitive race at Swangard Stadium to represent SFDS School. Students who will not be participating in the competitive run will still be taking part in the Fun Run portion of the cross country meet. The Fun Run is an annual tradition and involves students from all schools. All of our athletes will have a race to participate in at the meet.
**PLEASE NOTE: There are no more practises after this meet, the season is over.**